A 2019 project is to extend the platform where Oarn is staying to include a second platform to serve as a kitchen for humans. This is to be able to make some food and place the small rice cooker. Next we will place some pieces of wood along the south part of the platform to prevent the rain blowing in too far.
Initial estimated costs are mostly wood and some nails of around 100 Euro (120 USD)
End of December 2018 we started on this project already, because it simply needs to get done.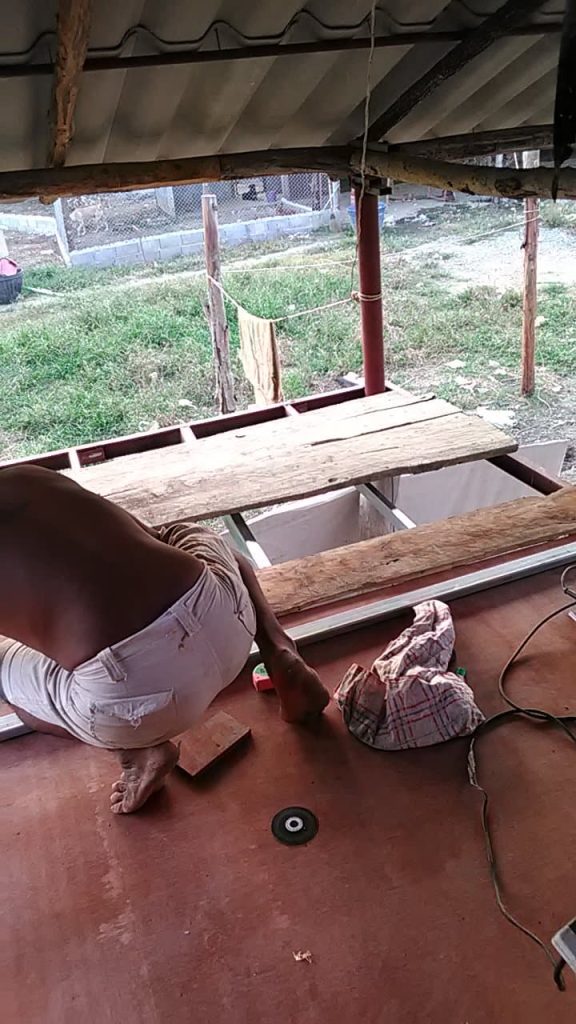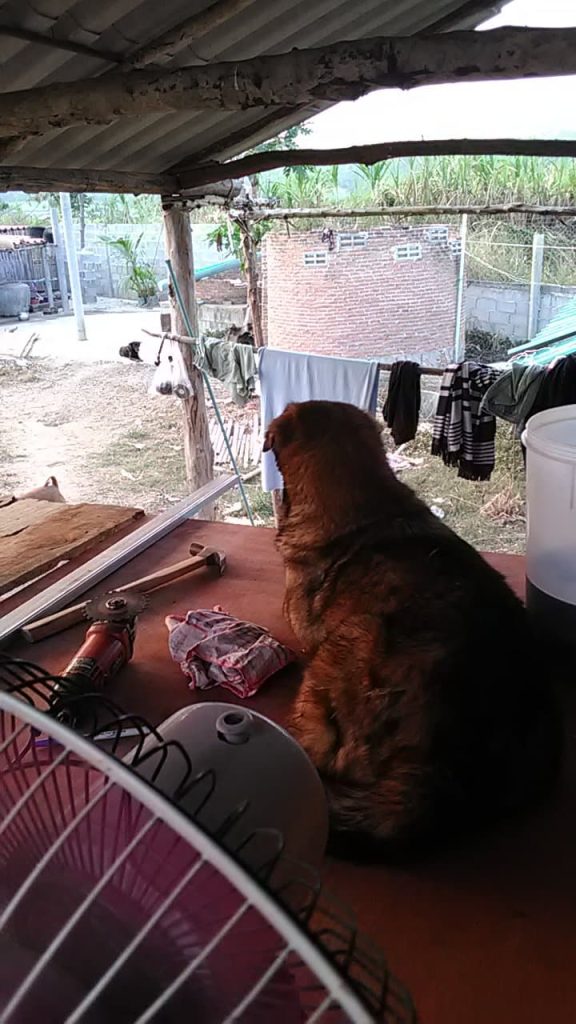 Oarn is working on the platform framework and TaaLieuw is overseeing the work from above.
This does not contain any water connections and is just for cutting, pounding ingredients, cooking rice and maybe the small gas cooker unit and simply to sit down and eat in relative peace. The water connection and cleaning will be done in the kitchen in the main building, which is also a new project.