A 2019 project with a small start in 2018, is to use the two storage rooms in the middle of the shelter towards the front to create a kitchen area to clean the bowls and to place the rice cookers and move the fridges there.
The wall to the back of the second room was broken out already and needed a fix for the door to work. Also the door to the front of the first room needed to have the door repaired.
Next steps are to create a water basin and working platform for cleaning dog food bowls and all such things. The base frame for those have been created, but need to be made waterproof.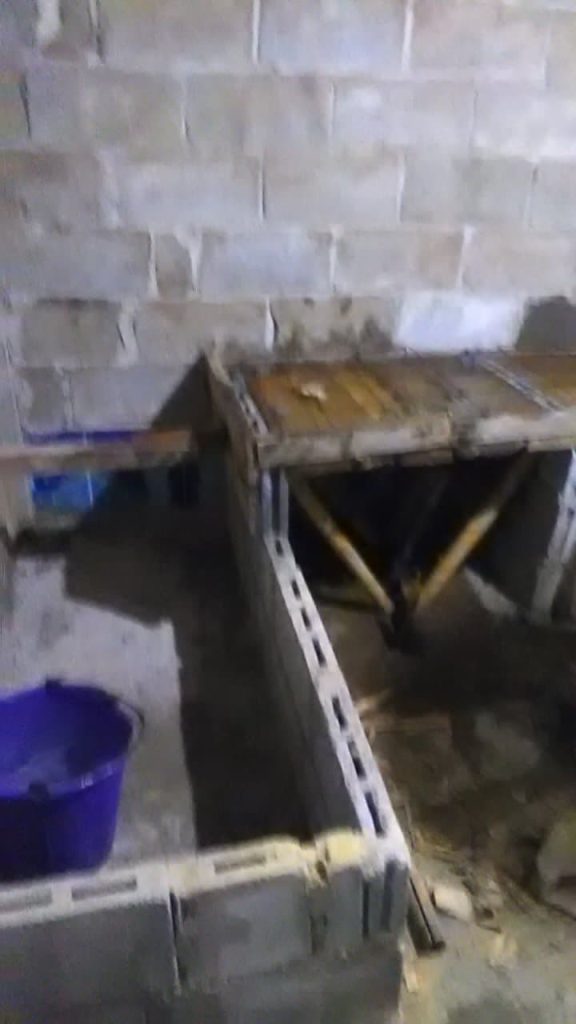 The floors need to be taken care of and an additional light needs to be placed on the ceiling.
The forward room will be used for the fridges and need extra power outlets.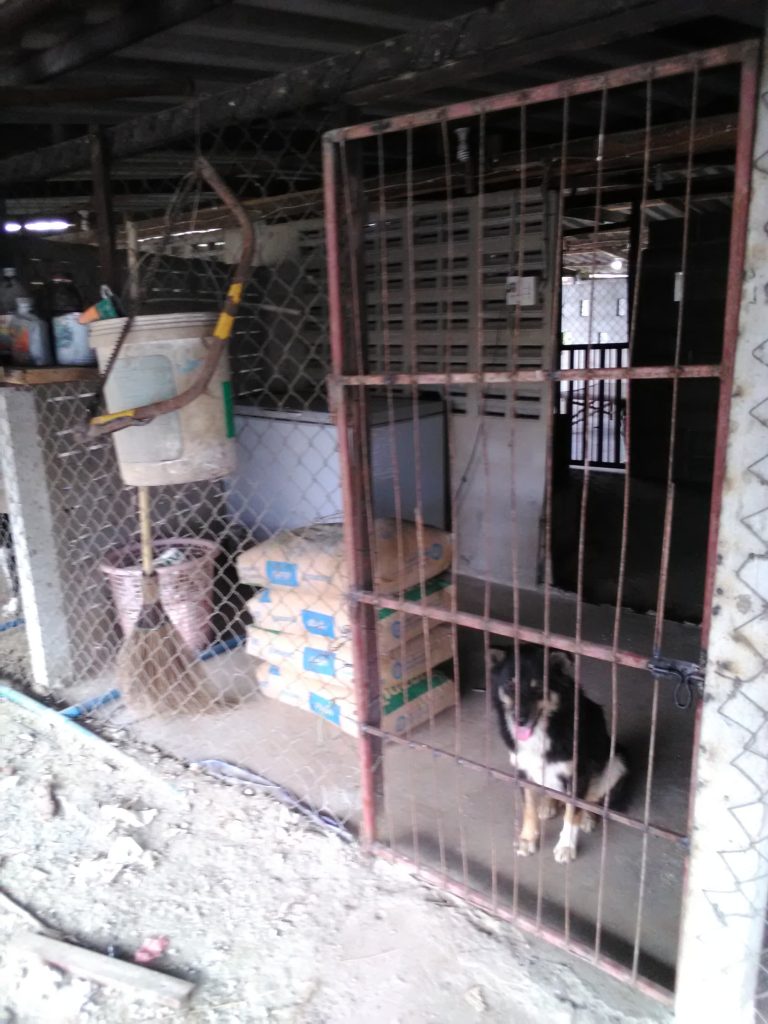 Also that dogs needs to be on the outside of the door. Along the walls of the rooms will be storage. Need to keep a lot of things out of reach of the dogs, because they will get at anything and drag it off after breaking it. The sweethearts.
Most work to be done here has to do with materials, because Oarn can do the work in bits and pieces.  Materials will be concrete, metal, some wood and electric wiring and sockets and some shelves. The estimated costs for this project is about 300 Euro (340 USD).
Again for this project, work has already started in bits and pieces, because it needs to get done. Meanwhile the old kitchen is used to house dogs and the room where the fridges are located is used as bedroom for Lek, while her old bedroom has been taken up by the dogs already.