April 2018 – Project fix fence (= done)
Old fence needs reinforcing
Part of our current fencing are getting beat up by the dogs. This is the part where the fence is on the side of our land to the West, which is not walled in yet. We cannot have the dogs get through the fence. We need to reinforce the fence with concrete blocks at the bottom so they cannot dig and do not force through the fence.
Concrete blocks. 200 x 5 baht = 1000 Baht
300 B per cube. 2 cube = 600 Baht
3 bags at 130 B = 390 Baht
Labor to be hired extra. 1 man day. 300 B per day. 2 days = 600 Baht.
Total = 2590 Baht = 70 Euro = 87 USD
Usually transferring money between banks to destination costs a few Euro and there might be small incidentals. Therefore we put this project total at 81 Euro or 100 USD total.
Status 10 May 2018:
This project got funded by a kind sponsor back in April 2018. At this moment the fence reinforcement has been finished. A trench was dug, filled with concrete and two layers of concrete blocks placed on top. This means the project has been finished.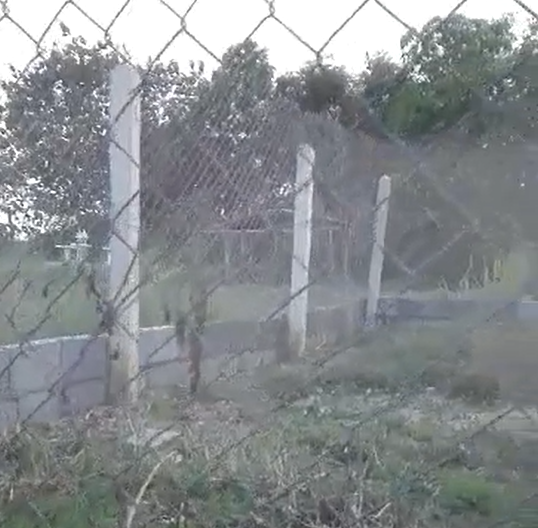 Please donate for this charity cause. Other projects will be on this page and on our facebook page, aside from the monthly costs of running the shelter. If you want to be specific you can add a comment to a bank or Paypal/Creditcard transfer by adding the project name to make it specific. Our page https://houseoftails.org/support-us shows the different ways to donate.